Are You Ready For Termite Awareness Week?
March 12, 2018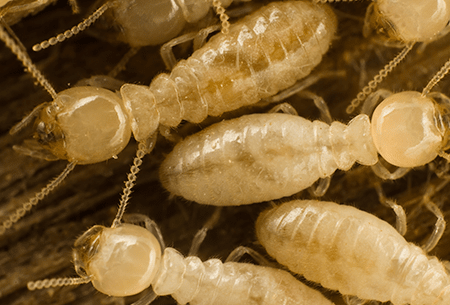 Termite Awareness Week is March 11-17, this year. The entire pest control industry dedicates this week to make people aware of the signs and dangers of termite infestations across the United States.
To get you started, here are some termite facts.
The damage termites cause can be devastating and beyond repair

Termite damage is not usually covered by homeowners insurance

These pests are the ultimate silent destroyers

Reproducing termites normally swarm in the spring to build new nests to breed in

Swarmers are a sure sign that your termite problem is about to get worse

Formosan subterranean termites are "super-termites"

Termites can be prevented

Prevention is the #1 way to avoid termite damage
In Oklahoma, the most common termite is the subterranean termite. They live underneath the ground in massive colonies. They are social pests that split up into 3 main groups; workers, soldiers, and reproductives. The job of the worker is to find food and to take care of eggs and nymphs. They are the ones that you may see inside your home while they forage for food. The soldiers as you could guess are the protectors of the colonies. Reproductives are the ones that swarm in the spring in order to find a mate and create new colonies nearby. They generally swarm in the springtime but can in the fall too. All of them are very good at their jobs, and they will work tirelessly day and night. Persistently feeding on the wood in your home without your knowledge for the most part, and damaging the inside of wood structures, beams, and furniture.
The only signs that may show you that you have an infestation are; buckling of wood, swollen floors, blistering paint, warping doorways, and sagging ceilings. Really, the only sure way to get rid of termites and prevent them is by enlisting the help of a professional pest control service like Montgomery Exterminating. Since 1989 we have been eliminating termites and protecting homes in the surrounding area against termites and the damage that they cause. We use the Sentricon® System with Always Active™, a proven method that will completely wipe out all of the colonies, sub-colonies, and nests. This system is not just tough on termites, but eco-friendly as well, with proven results. Do you want to prevent termites or need to get rid of an infestation? Contact us as Montgomery Exterminating today to find out more about our termite control options.