Benefits Of Year-Round Pest Control
January 17, 2018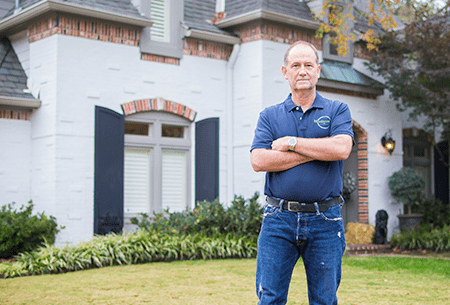 There are a lot of things we can do to protect our homes from bugs, rodents, and other pests. But often, these measures are just half measures. The only way to properly exclude pests is to use methods and products that actually get the job done. This requires the assistance of a professional. Here are a few examples.
Is it a good idea to seal the entry points on your walls? You betcha! The fewer holes, gaps, and cracks your home has the better. And it is always a good idea to have good working screens, door sweeps, and weather stripping. But sealing your walls won't keep all of those pests out. Rodents, for instance, are equipped with strong teeth that they use to chew their way in. Professionals monitor for pests in your yard and stop them before they get into your home.
Is it a good idea to keep food sources in your yard contained? Yup. It sure is. An open trash can is an invitation for a pest invasion. An unprotected garden is a buffet for pests. It is always a good idea to keep potential pests from finding food in your yard, but bugs and wild animals will come into a yard even if there aren't any food sources. And, when they come into your yard, they explore your foundation perimeter. When they do, it is important that you have control products in place to stop them in their tracks. Professionals use specialized products and follow strict safety protocols to make sure this is done properly.
Is it a good idea to wear bug repellent? Maybe. We don't know a lot about the safety risks of putting chemicals on your skin, but you shouldn't have to wear bug repellent in your own backyard. When you have mosquito control from a professional, your yard becomes a death trap for mosquitoes--effectively reducing mosquitoes in the entire area. And, since mosquitoes don't typically travel farther than a few hundred feet from where they hatch, you could notice a big difference.
At Montgomery Exterminating, we offer three great options for year-round pest control that will make sure your property has what it needs to effectively exclude pests from your home. Choose Home Bronze to guard against over 20 common household pests, including mice. Choose Home Silver if you want to add termite protection for your home. And get Home Gold if you want to add yard pest control that targets mosquitoes, ticks, and fleas.
There are a lot of things you can do to deter pests from coming into your yard and getting into your home but no home should be without professional pest management service. It isn't just a quality of life upgrade, it is essential protection for your property and your health. If you're in our Oklahoma service area, reach out to us today to get your protection in place.