Common Signs Rodents Leave Behind
November 1, 2017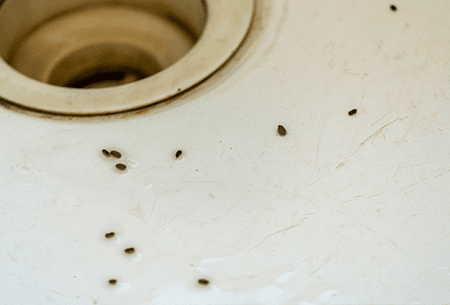 Have you seen them? They're often subtle. They're the signs rodents leave behind. And, sometimes, they're the only clues we're given that our defenses have been breached. Mice and rats are skittish animals that move quietly through a home under the cover of night. If they're not traveling up and down through your wall voids to get to food resources, you may not even realize you have an infestation. Here are some signs to look for.


Droppings
Everywhere rodents go, they leave their droppings. They'll leave them in the back of your silverware drawer, behind food packages on your pantry shelves, in the backs of your cabinets, and in any recess your kitchen has to offer. Any location that a rodent feels safe is a location you can expect to find droppings.


Urine
Rodents don't need to stop to urinate. So urine can be found in more locations that droppings. The urine from rodents also has a smell. The more rodents you have in your home, the worse this smell will become.


Holes
If you have rodents in your home, you are sure to have holes. Rodents chew on lots of stuff. They can chew holes through your sheetrock or through a box of Captain Crunch. They can damage your furniture and rip up your insulation. While this is certainly frustrating, you might want to be thankful for these holes. They are a warning sign that you have creatures in your home that can make your family sick.


Grease Marks
When a rodent moves through your house, it's going to keep one side of its body against a wall. And, since their fur often has grease and filth on it, they usually leave grease marks on baseboards.


Footprints
If you have a light layer of dust on the shelves in your pantry, it can actually help to reveal the presence of rodents. Move some stored food aside and look for footprints or scuff marks in that layer of dust.


Nests
If you go into your attic space with a flashlight and find a matted nest made from paper products, cloth, insulation, and other soft materials, you're probably looking at a rodent nest.


Rodent Control
When the signs of rodents appear, it is best to contact a professional to arrest that infestation. An educated pest control technician knows how to properly monitor for rodent activity, and ensure that all rodents have been eliminated. They'll also address or advise you on the secondary pests rodents can bring into your home, such as fleas, ticks, mites, lice, and more.
If you're in our Oklahoma service area, and need help resolving a rodent infestation, we'd be happy to assist you. Get one-time rodent control or bundle rodent control with one of our year-round pest service plans and save. Our industry-leading pest control professionals are standing by to help.