Discouraging Gopher Activity In Your Tulsa Garden
November 7, 2019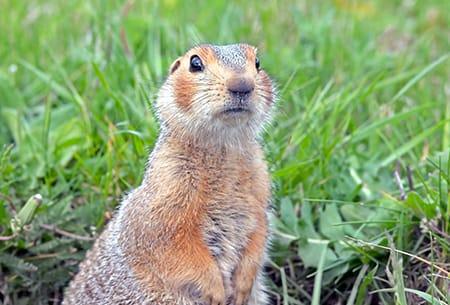 "Gophers! Argh!!!" There are few pests that can drive us as crazy as gophers. They dig holes everywhere and the holes they create can cause injury when they are created in outdoor recreational areas. They push large piles of dirt onto our lawns and this can kill the grass, creating "bald spots" of dry dirt. They eat turfgrass, shrubs, trees, roots, seeds, tubers, bulbs, and many vegetables found in gardens. Today, we're going to focus in on that last one. Here are a few ways you can discourage gopher activity in your Tulsa garden.
Things to "Do"
Fencing is a highly effective and eco-friendly way to guard your garden. If you install your fencing at least 2 feet above and 2 feet below the surface, you can have success keeping gophers from getting in and making a meal of your veggies before you can make a meal of them.
Putting your garden vegetables in raised plant boxes can provide the protection they need to keep gophers out. These animals don't climb. They prefer their meals to be attached to the ground.
Things to "Don't"
Repellents. While there are a few scents that will repel gophers, such as the smell of peppermint oil or castor oil, you aren't likely to successfully protect your garden with repellents. A garden is just too much of an attractant for gophers. They're likely to just tunnel under the stinky areas and pull your plants down into the ground without ever coming up to take a breath.
Baits and traps can be successful for controlling gophers, but when they are applied in the wrong way, it can lead to frustration—lots and lots of frustration. The best solution is to hire a wildlife expert to bait and trap gophers. Professionals use well-established strategies for finding and removing gophers.
Late Fall Gopher Troubles
This is the perfect time of year to install fencing around your garden areas or to transfer your ground garden to raised boxes, so that next spring, you'll have the jump on gophers. If you're currently dealing with winter wildlife pests, reach out to Montgomery Exterminating. When it comes to gopher and mole control in Tulsa, you can count on our highly-trained and experienced wildlife-management professionals. Through a process of inspection, treatment, and follow-up services, they'll help you get control of lawn-damaging, garden-vegetable-eating critters in no time at all. Get started by reaching out to us for a free pest control estimate. We're standing by to help.