Does Your Home Need Year-Round Pest Control?
April 20, 2018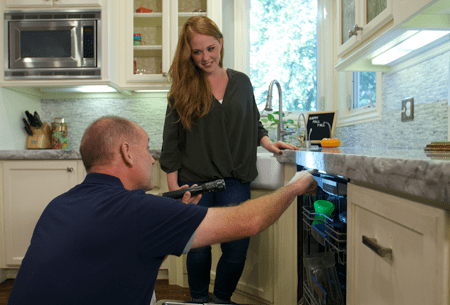 With each changing season, pest threats change as well. In the summer months you may be battling mosquitoes, then as soon as it cools off you may be trying to keep mice out. When the snow thaws and spring temperatures arrive so do the ants, spiders and more. Who can keep up with all the different supplies, traps and repellents you need to keep all these annoying pests away? Year-round professional pest control for your Tulsa, OK home could be the answer.
It's difficult to deal with pests after they've already invaded your property. While some pests are relatively harmless and are nothing more than a nuisance, others can be damaging to your home and property. It is so much easier to prevent pests from getting into your home then it is to deal with the aftermath of a rodent infestation or termite damage.
Having a year-round pest control plan means that your technician will periodically treat your yard and home for the pests that are a threat during that particular time of year. This may include spraying the perimeter of your home, setting traps inside, or working with you on prevention techniques appropriate for each season. This eliminates the worry of having to figure out which type of pest is a potential threat to your home, as your professional pest control expert will figure that out for you.
Montgomery Exterminating offers three types of year-round pest control plans: bronze, silver, and gold. Each plan comes with a monthly service call that includes exterior service, cobweb removal, guaranteed protection from more than twenty pests, and interior service if requested. The silver and gold plans take it a step further than the bronze by including termite control. In addition, the gold plan includes mosquito treatment in the appropriate months and outdoor flea and tick control.
If you aren't sure which plan is right for you, then set up an appointment for a free estimate. A technician will assess your property and talk with you about the pest issues that seem to be plaguing you. Most often the plan includes creating a perimeter around your Tulsa, OK home that will keep the pests out, as well as treating problem areas on your property. You don't have to be home for these monthly visits which makes them very convenient. Take the guesswork out of dealing with seasonal pest threats and leave the worry up to the experts at Montgomery Exterminating with a year-round pest control plan.