Fall Pest Prevention For Tulsa Homes
October 11, 2018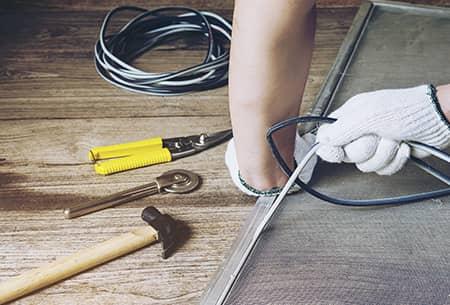 If you are a Tulsa resident, the fall season will bring a plethora of pest problems involving rodents, wildlife, and ticks. Don't worry, it's not too late for fall pest prevention or getting the help you need from a professional exterminating service.
Most of the time, like in the case of mice and rats, they will get inside homes to seek warmth, shelter, food, and water as the weather gets a little cooler. They need a safe place to reproduce and raise their young as well. Rodents can do a lot of damage with their chewing and make people sick from the bacteria and germs they carry on their bodies and in their saliva, feces, and urine.
Moles and gophers are a problem in Tulsa and can damage lawns, trees, plants, and crops. Neither of them is a direct threat to humans, but gophers have been known to carry rabies, and both animals can bring parasites onto your property. Moles prefer loose moist soil with earthworms and grubs. Gophers prefer moist soil, healthy grass, alfalfa, dandelions, and plant roots.
Ticks get into homes on people, pets, shoes, clothing, and items brought inside. They are a health risk and carry diseases such as Lyme disease, ehrlichiosis, Rocky Mountain fever, heartworm, and anaplasmosis. They burrow their way into a host's skin for a blood meal, which they need to survive.
Here are a few fall prevention tips to get you started, but a pest professional can assist you further in helping you to obtain a pest-free home:
Block all entry points including small cracks in your foundation and exterior walls
Seal off entry points around utility wires, cables, and plumbing
Replace or repair all damaged or missing screens, vents, soffits, and chimney covers
Keep attics, basements, and crawl spaces dry and well ventilated
Use a dehumidifier in damp basements, garages, and other damp rooms
Clean counters on a regular basis and store food in airtight containers
Take out the trash regularly and keep outside bins covered tightly
Use weather-stripping and door sweeps
Keep firewood stored at least 20 feet away from the house, and keep shrubbery trimmed back and grass cut short
For the best fall pest prevention and protection from pests, contact Montgomery Exterminating in the Tulsa, OK. Our expert technicians can help you protect your family and home from pests that pose health risks or have a potential to damage your property. Our home pest control plans were made specifically for Tulsa homes and properties so you can count on our team to eradicate all insects and rodents that are a problem. Contact us today at Montgomery Exterminating to find out more.