How Long Does Scorpion Season Last In Tulsa?
August 15, 2019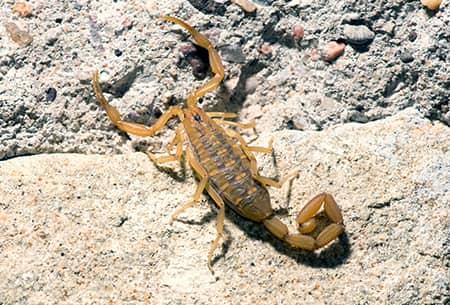 When you live in an area like Tulsa where the winters are relatively mild, there are some pests that you have to deal with year-round, while others tend to disappear in the colder months. While not always the case, scorpions tend to fall into the latter group. They slow down a lot when the weather gets cold, so it's rare, though not impossible, to see them in the winter. Once the weather warms up though, scorpions will get back to it, which makes scorpion season in Tulsa last quite a long time.
When are Scorpions Most Active?
Scorpions tend to hide during the day, usually under rocks. They are most active at night. Seasonally, scorpions mate in both the spring and fall. During the summer they'll be busy, but if the weather gets too hot, they'll look for a reprieve in a cooler area. So while scorpions are probably a bit more active in the spring and fall when looking for a mate, they're most likely to infest your house during the hottest days of summer.
How to Prevent Scorpions From Getting Into Your House
Having scorpions around your yard or in your house is certainly something you want to avoid. Although they won't typically attack if unprovoked, a chance encounter with a scorpion could easily lead to a painful sting. Furthermore, if a female scorpion gets into your house, she could end up having as many as 100 babies at one time, quickly turning into large scorpion infestation.
To prevent scorpions from getting into your house, try the following:
Seal all cracks, crevices, holes, and gaps around the outside of your home. Don't forget to check your windows and doors for small openings!

Reduce the clutter in your yard. Scorpions hide all day and prefer areas that are dark and cool.

Enlist professional help. Montgomery Exterminating has years of experience treating homes with scorpion problems. We can take care of them whether they're inside or outside your house.
Scorpion season lasts too long in Tulsa to take a "we'll treat it when it becomes a problem" approach. Prevention is key! Keep your home and yard scorpion-free with help from Montgomery. Contact us to set up an appointment.