How Montgomery Keeps Tulsa Homeowners Protected From Termites This Summer
July 24, 2019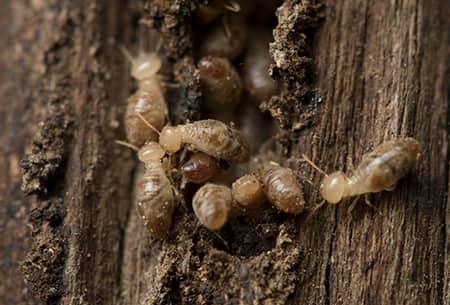 We are already in the heart of termite season here in Tulsa, and if termites haven't already infested your home—it probably won't be long before they reach your property. Subterranean termites cause major issues for homeowners in many states, including Oklahoma.
With over 5 billion dollars being spent on termite issues every year in the U.S., it is best to defend your home against these destructive silent invaders. Termites never sleep, which means they are always searching for more wood to feed upon. In order to defend your Tulsa property, it is important to understand the factors that put homes at risk for a termite invasion.
Factors That Put Homes at Risk for Termites
During summer, homes without a termite prevention plan are more at-risk than homes that are protected. However, there are a few other factors that attract and even encourage termite activity on Tulsa properties. These factors include:
Wooden beams, planks, or other wooden components of a home being in direct contact with soil.

Excess moisture on a property due to clogged gutters, leaking pipes, and cracked faucets.

Old or rotting trees, stumps, and man-made structures (such as sheds).
Each of these factors is a strong attracting force for termites. In order to reduce your risk of a termite infestation this summer, it can be helpful to remove these attractants and contact a licensed pest control provider like Montgomery Exterminating.
How Montgomery Protects Tulsa Homes
We believe that poor service is worse than no service at all, which is why we strive to provide Tulsa homeowners with quality customer care and pest treatment services. The best example of our top-of-the-line termite treatments is our use of the Sentricon® System with Always Active. Sentricon® helps to identify and eliminate termites and prevents future infestations from occurring. Sentricon® with Always Active™ bait stations are placed around the perimeter of a home, containing bait that is more attractive to termites than wood. Once termites have found the bait, they spread this bait from termite to termite—until the whole colony is tainted. Over time, the active ingredients work to eliminate the entire colony by preventing termites from molting, which is a necessity for termites to survive.
Sentricon® with Always Active™ works 24 hours a day, 365 days a year, exactly like termites, which means your Tulsa home will never be unprotected. If you believe termites have infested your home, or you would like to prevent termites from getting inside, contact the pest experts here at Montgomery today!