How Spiders Get Inside Tulsa-Area Homes
January 17, 2019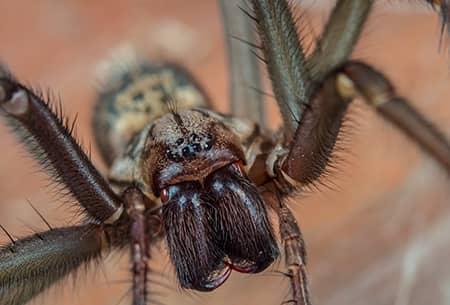 Just when you think you are safe from pests, spiders seem to be everywhere. Spiders are common in fall and winter. Unlike many pests who mate in the spring, spiders mating season begins in fall. This means that as other pests are slowing down for the winter, spiders are ramping up their activity. So, if you are suddenly seeing an onslaught of spiders in your Tulsa-area home this fall and winter, it is quite normal.

You might be thinking that you don't really care if it's normal or not, you just want the creepy crawly spiders removed from your house. We don't blame you. There aren't many people who welcome the presence of spiders. The good news is there are things you can do to prevent, or at least reduce, spiders in your Tulsa home this fall and winter.

Obviously, spiders have legs and can walk which means they can walk right into your home. They don't typically just wander in through the front door, although they could. They will often come in through damaged screens, cracks in your foundation, and hide in dark undisturbed areas like attics, basements, and garages. You can also unknowingly bring spiders into your home. Spiders are excellent at hiding and will stow away in plants, wood piles, boxes, and bags.

To keep spiders out you will want to seal up your home. You'll also want to take precautions when bringing things into your home from outdoors. Additionally, keeping clutter to a minimum can help reduce the number of spiders. If they don't have protected places to hide, they are unlikely to stay.

Even if you take these precautions and do your best to keep spiders out, you may still find yourself with an infestation. Spiders are small and are excellent hiders and can slip past your most defenses. The best way to deal with spiders is to obtain a year-round pest control plan from Montgomery Exterminating. We are experts in controlling spiders and other nuisance pests in the Tulsa area. We'll start by inspecting your home, reducing conditions that attract spiders and allow them to get in. We'll work with you to select a year-round pest control plan that meets your needs. Going forward, we will do regular treatments that will help keep your Oklahoma home free from nasty spiders and other pests year-round.