How To Tell If Your Tulsa Home Has Silverfish
May 22, 2019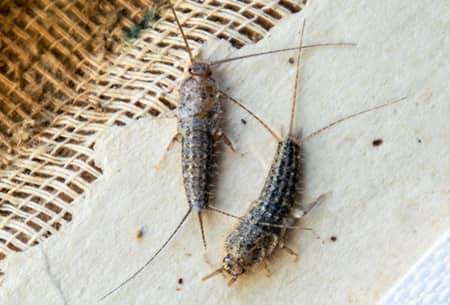 Silverfish are unique-looking pests. If you've seen one inside your Tulsa home, maybe you wondered what in the world it was. Silverfish get their name from their color and their fish-like appearance and movements. A silverfish's head is rounded and its body tapers down to a point, ending with three long bristles. This gives the body a teardrop shape. They also have two antennae protruding off their head.
While you won't have to worry about getting bitten or catching a disease from these pests, silverfish still pose a few concerns. They can damage the personal items inside your home, past repair. They can chew through papers, boxes, clothes, curtains, and other materials. Books, photos, and other treasured items have been ruined by silverfish. Another concern is how they got in. They usually enter one of two ways, either by being carried in inside boxes or by entering through cracks in the exterior of your home. If the latter is the case, this means other pests can enter as well. While silverfish may only damage personal items, other pests can do much more damage.
Tulsa homeowners should be aware of the warning signs and the damage that silverfish can leave behind. This will help identify an infestation and eliminate it as soon as possible!
Signs of a Silverfish Infestation
Feeding marks.

Yellow stains.

Scales.

Feces.

Seeing the actual silverfish inside the home.
To prevent silverfish, Tulsa homeowners should seal off all gaps and cracks that allow them in. Reducing moisture inside the house will help deter them as well. Silverfish are attracted to areas high in moisture. When inside a home, they can be found in bathrooms, basements, kitchens, and other rooms high in humidity. Dehumidifiers can be helpful to reduce moisture. Learn more about how silverfish get inside and how to prevent them.
If you know or suspect you have silverfish, Montgomery Exterminating is here to help. We can provide a thorough inspection followed by the right treatment. You'll no longer have to worry about personal items being damaged by these pests. Contact Montgomery Exterminating and ask about our home pest control or schedule your free estimate today!