How To Tell If Your Tulsa Yard Has Moles
January 23, 2019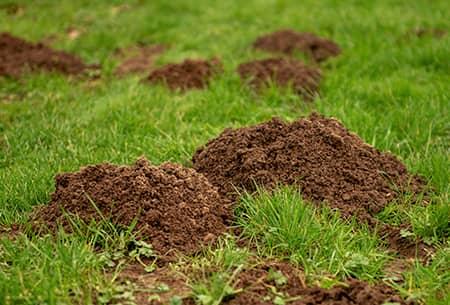 For several Oklahoma residents, keeping their lawns lush, green, and beautiful creates a sense of both pride and joy. After all, who doesn't like having a beautiful yard that can impress friends and neighbors? Trimming hedges, keeping the grass at the perfect length, and watering the flower garden often will keep any lawn looking fresh, healthy, and gorgeous.
However, if you add unsightly crisscrossed lines and slightly raised tunnels to the mix, a beautiful lawn can turn into something straight from a homeowner's worst nightmare. Unfortunately, the creatures that create these shallow tunnels aren't done creating disaster for your yard just yet. Getting rid of these vile creatures on your own can be difficult, if not impossible.
Moles can destroy a good-looking lawn quicker than you might imagine. However, ugly tunnels across your lawn are not the only problem they can bring into your life.
Signs You Have a Mole Problem on Your Property
If seeing tunnels in your yard wasn't enough, there are a few more signs you can look for when keeping an eye out for the damage moles cause:
All tunnels need an entrance and an exit, which is where the volcano-like mounds of dirt come in. These mounds of dirt are a definite indicator of moles tunneling through your backyard.
The main reason moles typically invade our lawns is because healthy lawns are often home to several forms of bugs, grubs, and earthworms, which are a mole's favorite meal. This means that lawns that are filled with loose earth and moisture are a great place for moles to find their main food sources, as well as an easy place to dig.
Homes near fields, golf courses, or parks are often targets, simply because of their proximity to these locations.
Moles are also capable of bringing other parasitic pests into your yard that may not show up otherwise. If you notice an increase in ticks or fleas in your yard, it may be a sign that moles have invaded, bringing these other blood-sucking pests along with them.
Get Professional Help for Your Mole Problem
If you suspect you have a mole problem or notice any of the signs of a mole's presence, it is important that you contact professional pest control right away to schedule an inspection. Moles can ruin lawns quickly, so getting an inspection from Montgomery Exterminating as soon as possible is the best thing you can do.
Here at Montgomery, we understand that dealing with lawn pest problems can be stressful. We offer extensive mole control services for Oklahoma residents. If you think you may have a mole problem, contact us to learn what we can do to help.