Keep Cockroaches Out Of Your Tulsa Home This Summer
June 15, 2022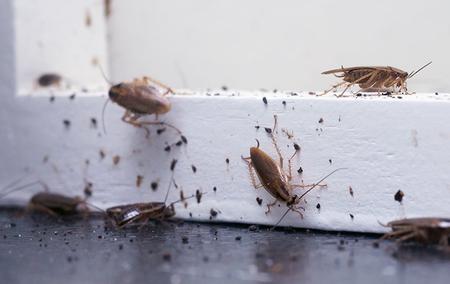 Do you want to see cockroaches running around your house? The answer to this question is most likely no. These pests are rather disgusting, and probably you have heard how unsanitary they are when they invade properties. But, many people underestimate the fact that cockroaches in Tulsa can also be dangerous.
Cockroaches are seen in homes more often in summer, even though they are active throughout the year. Find out why cockroaches are a problem and get helpful prevention tips for the summertime.
Why Are Cockroaches A Problem For Tulsa Homes In The Summer?
Cockroaches are one of the most common pests in the area, and unlike some pests, they aren't dormant in the winter. Many species live inside walls and around tiny crevices in your household throughout the year, but summertime is when they show up in droves. Many cockroach species reproduce during the warmer months, so they'll be on the hunt for more food to support breeding.
You may notice more activity from common indoor cockroaches such as German cockroaches or outdoor roaches like the American cockroach getting inside more often.
How Are Cockroaches Getting Into My Home?
The cockroach is a tricky pest to manage due to its adaptability. Cockroaches can survive in all kinds of environments, and they are well-suited to living alongside humans. They can even survive on just small crumbs of food that we leave behind.
Cockroaches are relatively small, with some species only reaching around ½ of an inch long. These pests are skilled at finding entryways into buildings. They can slip through holes in screens or find a way through holes in the walls and foundation of a structure. Some, like the humidity-loving oriental cockroach, even get inside through drains.
Cockroach Prevention Tips Tulsa Homeowners Should Know
It might seem impossible to keep cockroaches out of your home, but there are steps you can take to guard against them. While these measures aren't a guarantee, they can at least make your property less appealing to these harmful pests:
Focus on good sanitation practices by putting lids on all trash cans and taking out the trash often.
Clean up your kitchen, wipe up spills and do dirty dishes regularly.
Keep drains cleared and cleaned.
Repair all broken or torn screens in doors and windows.
Ensure that doors and windows are sealed and surrounded by weather stripping.
Reduce humidity by fixing leaky plumbing
Remove standing water from around the yard.
The most crucial step is to contact our experts at Montgomery Exterminating for cockroach prevention and eradication.
Why Professional Roach Control For Your Tulsa Home Is Worth It
You might be wondering if it's worth it to call Tulsa cockroach control services for a roach problem. You may not be sure if it's worth the money or if the service will be reliable. But do you want to leave cockroach infestations up to chance? Professional Tulsa pest control is the only effective way to remove these dangerous pests permanently as they are invasive and resistant to many products meant to eliminate them.
Keep your family safe and protect your home from cockroach invasions by contacting our experts at Montgomery Exterminating. Call to schedule an inspection today.