Pest Proofing Your Home
October 9, 2017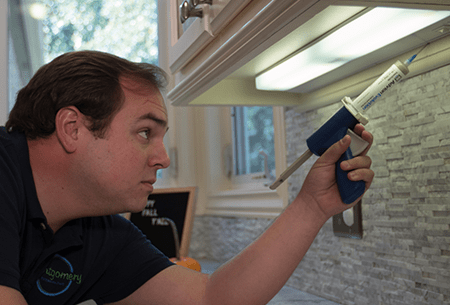 As a homeowner, you know that your home is one of the biggest investments you will ever make. Because of this investment, we spend a large amount of time cleaning, grooming, and decorating our home to help maintain its value. Our home is not only a large investment of time and money, but it's also a place where many memories are made. We open our homes to our family and friends, so it is important that our home is a safe space to create these everlasting memories with them. In order to make our home safe to live in and for our loved ones to visit is to ensure that no pests are making their way in. Taking preventative measures to avoid pests in the home is called pest proofing.

To begin the process of pest proofing, there are five key steps. The first step is to make sure that all entry points in your home are sealed properly. This includes seal strips around entry doors, basement entries, and chimney openings. If any seals are looking worn down or are allowing for gaps, they may need replacement. Screens may be necessary for other entry points such as the chimney. The second step is to make sure that what screens are in place, for example around windows, are in good condition. To tell if a screen is in bad condition look for holes, scratches, or general wearing down of the frame. A third step is to maintain your yard. For some homes this could be general maintenance, i.e. weeding, raking, mowing. More specific preventative steps include taking care of standing water or storing firewood at least 20 feet away from the home. A fourth important preventative step is to check your houses foundation. To decide if the foundation is in need of repair, look out for cracks and holes, unevenness, or rotting. Lastly, the fifth step starts in the kitchen. Proper food storage and disposal, cleaning food off counters, sweeping floors, and sealing food away will keep pests from getting their meals from the same place that you do.

The most effective and efficient way to pest proof is to do so year-round. If you don't have time, aren't sure what you're looking for, or would prefer to put your trust in the professionals, Montgomery Exterminating is the business to turn to. They are a family ran business and have been protecting homes and commercial residences for over 25 years. They know that homes are an investment and offer dependability, flexibility, and reliability. A highly trained technician will come to your home, determine your home's weak spots, and come up with year-round solutions that are best for you and your home. Montgomery Exterminating can help keep your home safe and protect the memories that have been made there.