Preventing The Persistent Furry Pests Of Fall In Tulsa
October 15, 2019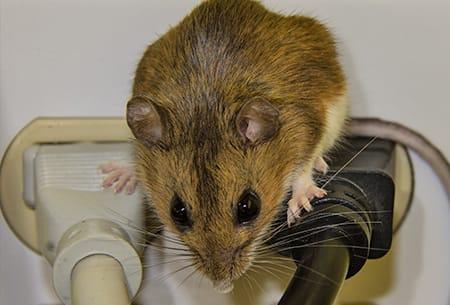 Around this time of year, rodents begin looking for a warm, sheltered area where they can avoid the chill of winter, and our homes offer the perfect environment. Tulsa properties provide the warmth, food, and water rodents need to survive, making your home an appealing target. Attics, basements, garages, and wall voids are all common areas rodents like to invade. At night, they will venture out from their hidden nests to visit your kitchen and steal your food.
Signs of a Rodent Infestation
When mice or rats invade your Tulsa property, it's not always easy to identify them immediately. A few indications that rodents have infested your property include:
Small, granular, black droppings that you find in cabinets, drawers, and behind shelves

Gnaw marks on furniture, wires, pipes, bookshelves, or other hard items

A strong smell of urine

Scampering, tapping, or general movement sounds in your walls and ceiling, especially at night
·
Problems Rodents Cause
One of the most notable problems rodents cause is due to their tendency to chew on almost anything. Rodents damage the electrical wires, piping systems, structural beams, and furniture that they gnaw on, and the problems they cause don't stop here. Mice and rats also carry harmful bacteria, pathogens, and parasites that are known for causing diseases. A few of the diseases they spread include hantavirus, plague, tularemia, and lymphocytic choriomeningitis. These diseases spread through the contamination of food and counter surfaces. Rodents also bring fleas and ticks into your Tulsa home that come with their own health concerns.
Rodent Prevention Tips
Professional rodent control is always the best choice for preventing and controlling rodent infestations; however, there are a few things you can do to help keep them out. Follow these simple rodent prevention steps to avoid attracting these pests to your Tulsa property:
Repair ripped or broken window and door screens.

Seal all possible entry points with steel wool or caulk.

Keep all food items stored in airtight containers or the fridge.

Avoid leaving out pet food out when not in use.

Install chimney caps.

Clean food and drink spills immediately.
Some rodent traps may help reduce the number of rodents on your property; however, rodents often learn to avoid traps, which renders them useless. When signs of rodents appear in your Tulsa home, it's important to contact the professionals here at Montgomery Exterminating. Our skilled pest control technicians know how to identify and locate the root of your pest problems and then work quickly to solve them. We offer rodent control services that include inspections, treatments, and follow up visits to ensure your property remains free of rodents year-round. For more information about our year-round pest control plans, contact Montgomery Exterminating today!