Problems Cockroaches Pose To Restaurants
December 21, 2017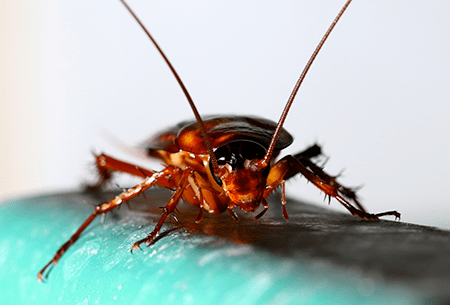 There are some things no business should go without. Pest control is one of them. And nowhere is this more evident than in the threat cockroaches pose for restaurants. Let's take a quick look at a few reasons cockroaches can be a problem for your business. Some of them may actually surprise you.
Cockroach Problems
We often think of cockroaches as a health code violation, and while that is definitely on our list, we're going to start with a more subtle problem roaches cause. When cockroaches appear in your kitchen, your employees are going to take notice, and when your employees take notice, it is going to affect morale. It can result in a bad attitude that can work its way all the way to your customers, and affect their dining experience.

When cockroaches infest a kitchen, it can make your customers sick. But those roaches will also make your employees sick. It is hard enough filling positions and making sure everything runs smoothly. When employee absenteeism rises, so do your headaches.

There was a time when a cockroach sighting in your dining area would have caused customers to leave and never return. In this age of instant reviews, those customers don't just leave with a bad experience. They share that experience on social media. This can have a profound effect on your ability to gain new customers.

Cockroaches don't just cause health issues, they taint food and make that food unusable, and that hurts your bottom line. Keeping cockroaches sealed out is going to allow you to protect your food from infestation.

When it comes to cockroaches and restaurants the most significant problem they create is ongoing issues with health inspectors. This can lead to increased inspections, bad press, and even a closure of your business.
At Montgomery Exterminating, we offer industry-leading solutions for shopping centers, hospitals, industrial facilities, warehouses, multi-unit housing complexes, schools, offices, and more. But, of all the businesses we provide pest service for, no business is more in need of protection than restaurants. If you own or manage a restaurant, you know how delicate the relationship with your customers can be, and how easily your brand can be tarnished. Safeguard your reputation with a customized pest control plan from Montgomery Exterminating. Our team has a track record of protecting Oklahoma businesses from the destructive influence of bugs and wildlife. Let us help you protect yours.
Schedule a free inspection with one of our trained and certified pest control technicians today. It is protection no business should be without.