Protect Your Commercial Facility From Springtime Cockroaches
May 10, 2018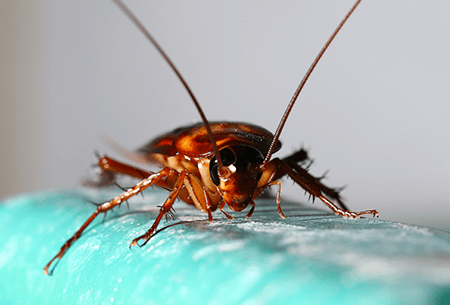 One of the main characteristics of the Commercial Facilities Sector is general public access. For the most part, customers come and go as they please--each one a potential for profit, and each one a potential threat to your brand. Gone are the days when a dissatisfied customer had only five people in their field of influence. Now, with instant access to social media, bad reviews can travel far and wide. So, as cockroaches quickly grow their populations in spring, there are a few things every business owner should do to protect themselves.
Exclusion
Spring exclusion is vital. If you have not done so yet, now is the time to do a detailed inspection of your exterior walls, and seal any gaps, holes, or cracks you find. Look closely around pipes, electrical conduit, and other objects that pass through your walls. Cover vents with window-grade screens. Put mesh wire into downspouts to allow water to flow out but prevent cockroaches from climbing up. Check all your door sweeps, weather stripping, and screens to make sure they're in good working condition.
Moisture Control
We get a lot of moisture in spring, and cockroaches thrive in moist environments. Now is the time to address conditions that allow moist areas near your exterior walls. Check to make sure your downspouts are channeling water away from your foundation wall and not allowing rainwater to accumulate. Trim trees and bushes to allow the sunlight into shaded areas that collect moisture. Remove weeds and vegetation near your foundation. Rake up sticks, grass, and organic debris. Repair leaking plumbing, spigots, or hoses. Channel condensation from conditioning units away from your building.
Sanitation
A good sanitation program works to reduce cockroach populations in two ways. It keeps smells contained so cockroaches aren't lured onto your property, and it prevents cockroaches from getting the food they need to thrive and reproduce.
Pest Control
No commercial facility should be without a pest control plan that is overseen by certified and experienced pest management professionals (PMPs). A PMP knows what products and methods are required to control difficult pests such as cockroaches, and they follow strict safety protocols set by government agencies so that all regulations are met.
For assistance developing a pest control plan for your commercial facility in Oklahoma, give us a call today!