Protect Your Tulsa Home With Professional Pest Control Services
June 7, 2023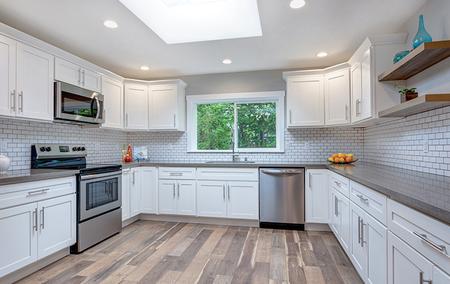 As a homeowner, there's a lot you have to keep track of. Sometimes it can seem like owning a house is nothing but maintenance. And on top of the growing list of projects, as the summer gets hotter, more and more pests become active. Ants, stinging insects, spiders, cockroaches, and even wildlife pests like gophers and moles are all more likely to cause problems during this time of the year.
Pest control can feel like adding another to-do list on top of your old one. There are dozens of different pests you might encounter, and learning to identify, prevent, and remove each one can be very time-consuming. You don't just want to leave your home to the mercy of these pests, but you also may not have the time or resources to deal with them effectively. That's where professional pest control can be the best solution.
Pest control in Tulsa doesn't have to be time-consuming, expensive, or frustrating. Here at Montgomery Exterminating, we're committed to providing you with the best pest control services on the market for a reasonable price. Let's take some time to briefly examine the process of pest inspections and why they're important, the dangers of infestations, and how our pest control methods can help you keep your family safe.
Comprehensive Pest Inspection And Identification
One of the most important steps for any pest control business is inspection. There are many types of pests in Tulsa that can live in your home without your knowledge, from ants to spiders to termites and beyond. Pest inspections use equipment to help detect signs of pests in your home so that pest technicians can respond properly. These inspections usually don't take all that long since the technician performing the inspection has been trained to spot evidence of pests, even without equipment. Identification goes hand-in-hand with inspection. Many pest control professionals will be able to tell what kind of pest you have in your home without even seeing the pest itself. Identifying pests makes it possible for you to decide on a course of action to get rid of them.
Different pests need to be dealt with in different ways, so it's often best to ask the pest professional about any treatments or procedures they recommend. Chances are, they've seen and dealt with this pest before, and they'll be able to give you an accurate assessment of how to remove it. We'll talk more about different methods that pest control services might use later, but first, let's discuss some of the dangers of pest infestations that homeowners might not think about.
The Hidden Risks Of Pest Infestations
Having pests in or around your Tulsa home can cause a number of detrimental effects. Homeowners are often not prepared for some of the consequences of an infestation. Many pests carry diseases, which can be transferred to humans in the areas they occupy. These diseases include salmonellosis, rabies, Zika virus, and Lyme disease.
Pests like termites and rats can cause property damage. Raccoons, squirrels, and other wildlife pests will eat out of your gardens. With all these potential dangers, it can be helpful to contact a local pest control company like Montgomery Exterminating. They will be more equipped to understand the unique pests that live in your area and how to get rid of them. Now let's talk about some of the logistics of pest control and the methods some companies use.
Safe Control Methods From Pest Control Experts You Can Trust
When you search for a professional pest control company to help you combat or prevent pests, you want a company that provides services that are not only reliable but safe for you and your family. Many pest control companies use harsh chemicals that are focused only on getting rid of the pest by any means necessary.
At Montgomery Exterminating, however, you can be sure that we're dedicated to being environmentally responsible and keeping your family safe. We'll help you figure out a treatment plan that works for you. Let's talk about some of the benefits of choosing our services.
Contact Us For Long-Lasting Pest Control Strategies
Montgomery Exterminating has been protecting and servicing Tulsa homeowners for over 30 years. We've provided dependable pest control for hundreds of homes.
Here are a few more reasons to choose our services:
We offer a pest-free guarantee

We provide monthly payment plans at reasonable prices

Our loyalty is to our clients first and foremost

We're on the cutting edge of new pest control techniques

We customize our services to each customer
When you choose Montgomery Exterminating, you're getting the best service in the industry. Contact us today, to learn more about our residential and commercial pest control services in Tulsa, and let us help you keep your property safe from pests!