Protecting Tulsa-Area Residents And Pets From Ticks This Fall
October 5, 2018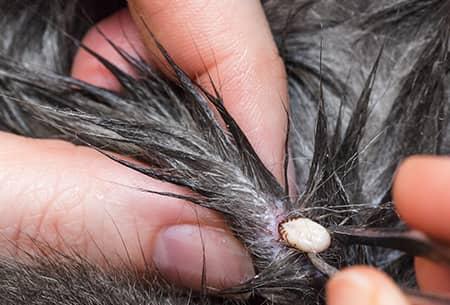 Here in Tulsa, fall is a welcome change and a well-needed respite from the sometimes blistering heat of summer. People previously trapped within the comfort of air-conditioned homes can finally venture free, out into the cool autumn air. But what we often don't see as we leave our homes are the unwanted guests that sneak back in. Let's talk about some threats that ticks pose, along with preventative measures we as homeowners can take this fall to protect our homes against ticks.
How Ticks Get Into Our Homes
When we think about ticks invading our homes, we often think of our pets. If you are a pet owner, you know how easy it can be for ticks to invade your home. This is why people go out of their way to buy flea and tick collars for their outdoor pets. What we often don't consider, is that rodents do not wear flea/tick collars. This may seem off topic, but let us explain. Ticks do not invade homes on their own in the fall, and they do not often invade on our protected pets. Ticks invade on rodents looking for a winter home. This can be a major problem because we do not generally put collars on our indoor pets, but now the outdoor threat has come indoors.
Threats Ticks Pose
Ticks are known carriers of diseases, and with their diet of blood, transmitting those diseases can be as easy as latching onto a host for a meal. Lyme disease and Rocky Mountain fever are two tick-borne diseases that can pose a serious lifelong threat to our health.
Tick Prevention Tips
Tick prevention can be a little tricky because you are not just fighting against ticks, but also the pests they ride in on. That being said, here are some measures you can take to guard your home against these animal pests.
Keep your lawn well manicured and free of fallen leaves.
Install a fence around gardens.
Keep trash cans covered with airtight lids to avoid attracting rodents.
Restrict pets to areas where ticks are less likely to reside.
Keep pet food indoors as pet food outside can attract tick-carrying pests close to your home.
Call A Professional
Ticks are a serious problem in need of a serious solution. Here at Montgomery Exterminating, we have proven pest prevention programs that are designed to keep unwanted guests out of your home during the colder months. If you have any questions or would like to be scheduled for a free estimate, contact Montgomery Exterminating today!