Rodent-Proofing Your Roof For The Winter
December 12, 2018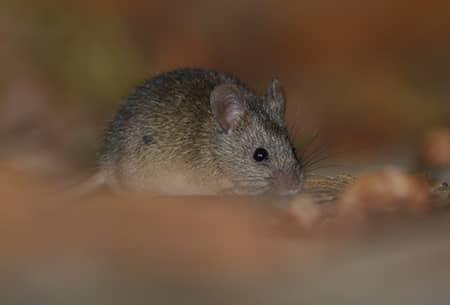 Rodents are a common problem for many people, no matter where you live. Mice and rats seem to know just how to get inside and nest in areas of our homes that we don't visit frequently. Often, we don't realize that rodents are living in our home for several weeks or months at a time. Closets, basements, wall voids, and attics are all areas where rodents frequently stay out of sight. Attics seem to be the most common as they are not visited frequently by humans and rodents living there can easily remain hidden.
Mice and Norway rats, specifically, usually choose to reside in dark, vacant attics - which can cause problems for anyone living in the home. Both Norway rats and mice like to chew on wires, wooden objects, and piping. This may cause power outages and leaking pipes.
How to Rodent-Proof Your Roof
Diseases, damage, and bacteria are only a few of the problems rodents create once they get inside. There are a few preventative measures you can take to keep them off your roof and out of your home:
Keep trees and brush cut away from the exterior of your home. Rodents will not break into your attic as easily if they can't reach your roof.
Remove food sources for rodents. Never leave pet food out overnight. Clean up food and drink spills as soon as possible. Store all foods in plastic containers or in the fridge.
Reducing entry points into your home is a crucial part of keeping any pest out, but especially rodents. Torn window screens, gaps in your foundation, dislodged shingles, open vents, and other cracks and crevices are all common places where rodents gain access to homes. Mice can squeeze into areas the size of a nickel, so it is important to repair even the smallest areas where pests could find their way in.
Keeping clutter to a minimum is helpful to prevent a rodent infestation. Mice and rats prefer areas that are hidden, so more clutter can mean more reason for rodents to stay. Boxes, papers, and other clutter should be organized and stored properly to reduce spaces where rodents can hide.
How to Rid Your Property of Rodents
Montgomery Exterminating understands the problems that rodents leave behind in homes. We provide everything from inspections and treatment, to follow-up services and repairs. Our home pest control programs provide protection year-round, keeping rodents out of your home and out of your life.
Montgomery has the experience you need to eliminate all pest problems, including those that rodents bring to homes. Whether you need one-time rodent protection or a year-round service, your home is safe in the hands of the pest experts here at Montgomery.