Take Back Your Property From Mosquitoes This Summer With Montgomery Exterminating
July 18, 2019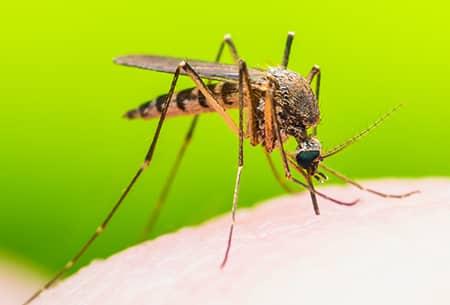 Many Oklahoma residents are feeling the buzzing and biting of mosquitoes this summer. There is nothing worse than trying to enjoy a summer evening outside and having it ruined by annoying mosquitoes. Professional mosquito treatment is the best way to let you get back to enjoying your yard without pesky buzzing and biting pests around. In Tulsa and its surrounding areas, you want to call Montgomery Exterminating right away if mosquitoes are bugging you.
What are some DIY methods for mosquito reduction?
When homeowners face annoying pests, the first thing they usually do is try to get rid of them themselves. That's not a bad plan, as you want to be proactive in reducing pests on your property.
There are a few things you can try to help reduce mosquitoes:
Eliminate sources of standing water around your property, as that is how mosquitoes breed.

Keep grass cut short to reduce moisture and desirable hiding places.

Reduce landscaping to eliminate areas where mosquitoes can rest.

Clean up yard debris and decaying plant matter, as well as wet leaves, which may all attract mosquitos.

Plant mosquito-repelling plants such as lavender, lemongrass, citronella, marigolds, and other pungent flowers and herbs around your yard.

Wear mosquito repellent when spending time outdoors.
Why is professional pest control better?
While there is no harm in trying DIY methods, you must be diligent with your strategies to be effective in reducing mosquitoes. Instead of spending your whole summer trying to keep mosquitoes at bay, why not leave it to the professionals? Their tried and true methods are proven to reduce mosquito populations on your property so you can sit back and enjoy your summer.
How Does Professional Mosquito Treatment Work?
Our expert technicians at Montgomery Exterminating will come out and evaluate your property.
We will identify the areas where mosquitoes are likely resting and breeding.

We will focus on spraying those areas to kill any eggs and larvae as well as full-grown adults.

Each month during mosquito season, May through September, we will come back and perform another treatment. Repeated treatments help break the cycle of mosquito reproduction and aid in keeping their numbers down on your property.
If you are struggling with mosquitoes on your Oklahoma property, decide to take it back this summer by contacting us at Montgomery Exterminating.