The Oklahoma Homeowner's Guide To A Pest-Free 2019
January 15, 2019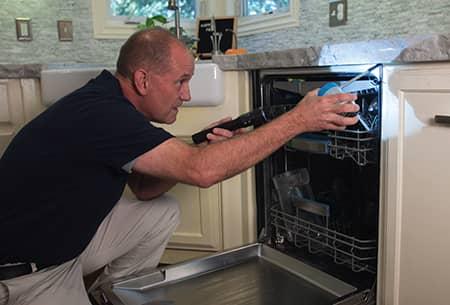 Can you believe we are already in the new year? It's time put last years pest problems in the rearview and start thinking about a pest-free 2019. Prevention is everything when it comes to pest infestations. When we take steps during the cold winter months to prevent pests, we have less worry when spring and summer roll around. Providing us with more time to enjoy those parts of the year.
There are some pests that are more troublesome at different times of the year. For instance, in the winter, we may find ourselves fighting off rodents who seek shelter and food in our warm homes. In spring we are faced with the nuisance of carpenter ants. Summer brings bees, mosquitoes, and ticks while fall is prime time for pantry pests and spiders.
In the winter we tend to be less focused on pests. However, it's prudent to take steps throughout the year to fight off pesky intruders. There are some general steps you can follow all the time to help reduce the risk of pest infestations. These include:
Sealing up your home to prevent entry. Do this by installing door sweeps, installing screens in vents, insulating around pipes, repairing any torn screens, caulking around windows, and making general repairs to your siding and/or foundation.
Keep your home clean and trash free. Do this by cleaning up spills quickly, wiping counters and tables if crumbs are present, vacuuming frequently, sweeping regularly, and removing trash as often as possible and storing it away from your home in trash bins with tight-fitting lids.
Store food away quickly and properly. Do this by utilizing airtight containers to store pantry goods, keeping food in the refrigerator or sealed in the pantry (rather than in bowls on the table), cleaning up quickly after meals, and remember to only leave pet food out at meal times.
Make your outdoor environment unappealing. Do this by keeping wood piles at least 20 feet from your house, raking up leaves and yard debris, mowing your grass and trimming shrubbery often, trimming back branches that overhang your home, and keeping gutters clear and standing water to a minimum.
Even when following these basic prevention steps that help keep pests away, you may still find yourself dealing with a pest infestation. One of the most sure-fire ways to prevent pest problems is to have professional pest prevention through Montgomery Exterminating.
When you start in the winter, you give yourself a head start on preventing future pest infestations. With three different year-round pest control plans, Montgomery Exterminating has a solution that will work to keep your Oklahoma home pest free in 2019.