Top 5 Reasons For Year-Round Termite Control
December 29, 2017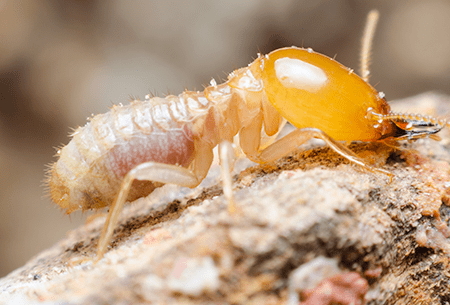 Termites are a serious threat to the equity of homes in Oklahoma. They come up from the ground and can feed for years, without detection. This can lead to complicated repairs and unexpected financial hardships. If you have not yet invested in termite control for your Oklahoma home, here are the top 5 reasons you should.
What Year-Round Termite Control Will Do For You
Subterranean termites can travel as far as the distance of a football field in search of a meal. When they tunnel into your yard, you're not going to know it. Year-round termite control puts a barrier around your home that detects those termites when they try to feed on your property.

Subterranean termites often have to build mud tubes on walls to get at the wood of a home. Since the mud tubes are fairly obvious, some homeowners think they can wait till they see these tubes before they call a pest control company. The problem is, termites make these tubes in shaded locations such as under decks, porches, patios, and other external structures. These places are hard, or impossible, to get into for a proper inspection. Termite control detects termites before they build mud tubes.

Subterranean termites make clicking noises on tunnel walls to communicate with other termites. If you've learned this, and are thinking that you'll hear termites, you might want to think again. The sound termites make are usually only detectable with a stethoscope or some other sound amplifying device. Year-round termite control doesn't rely on listening to walls to find termites. Bait stations are set up to detect termites. All your certified termite control specialists has to do is check these stations to see that termites have visited your home.

Subterranean termites are a billion dollar problem. U.S. Property owners pay billions each year due to these destructive insects. When you have year-round termite control, you decide how much you're going to allow termites to cost you.

Since subterranean termites are so secretive, termite damage is often a surprise to a family. Year-round termite control prevents this unwanted surprise.
The best reason to get year-round termite control with Montgomery Exterminating is you can bundle it with ongoing pest control service, and save big. We make it easy and cost-effective for you to have a pest-free home.
Bugs and wildlife can be a danger to your equity, you're belongings, and your family's health. Get your protection in place with year-round services from Montgomery Exterminating. Ask us about Home Silver or Home Gold and let's get started today.