Top Reasons You Should Call Montgomery Exterminating To Protect Your Tulsa Business From Pests
December 31, 2019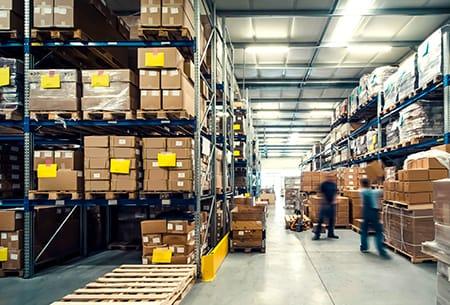 No matter the time of year, there are pests that can find their way into your business. During summer months, you might deal with pests such as mosquitoes or spiders while in cooler months pests such as mice and bed bugs might look for a refuge from the outdoors.

Whether dealing with bugs or rodents, pests can be frustrating as they are often difficult to find and get rid of. They can carry germs and diseases and spread these around, and they can also make your business feel dirty and unprofessional.
Commercial Pest Control Services
If you're dealing with pests, the best way to eliminate them and keep them from coming back is to contact Montgomery Exterminating in Tulsa, Oklahoma. We've been providing exemplary pest control services to the region for 30 years, and we can get rid of pests in residential as well as commercial properties. Our commercial pest control services will eliminate pests from your business and keep pests from returning.
Our team of pest control technicians provides services to:
Shopping centers
Country clubs
Restaurants
Office buildings
Housing complexes with multiple units
Schools and daycares
Hospital and medical facilities
Warehouses
Industrial facilities
And more
What Kind of Pests Do Businesses Have To Watch Out For?
There are many kinds of pests that can find their way into commercial properties. Some common pests that businesses encounter include:
Ants
Cockroaches
Mice
Mosquitos
Rats
Spiders
Scorpions
And more
Pests Can Cause Damage and Hurt Your Business
Having pests can be bad for your business in multiple ways.
Bugs and rodents aren't associated with cleanliness or a professional environment. If your business has them, people won't want to spend time in the building or trust your business. Having pests can tarnish the reputation of your business.
Pests can do a lot of damage to your business that will end up costing a lot of money. If you're wondering if pest control services are worth the money, the truth is that they will save you money in damage in the long run. Pests can damage wood, fabrics, and more. They can even ruin the internal structure of a building.
Pests can spread germs and be unhealthy. For many businesses, having pests is considered a health or safety violation and results in fines or even shutdowns. It's best to make sure you're getting rid of infestations as soon as possible and also have a system in place to keep pests from entering the property.
What Is the Best Way to Address Pest Control for Your Business?
While you might be tempted to try to get rid of pests yourself, the most effective and long-lasting way to keep your business pest-free is to contact the professionals at Montgomery Exterminating. We provide commercial pest control services to businesses throughout the Tulsa, Oklahoma area. All of our technicians are licensed and trained, and they are committed to providing high-quality customer service. Reach out to us today to get started in keeping a pest-free business.