When Do Ticks Become A Problem For Tulsa Residents?
January 31, 2019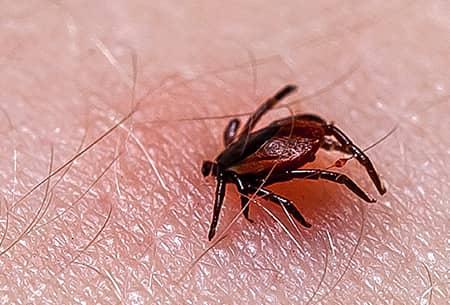 Oklahoma is one of the few states that remains pretty mild-weathered for most of the year, because of this it tends to harbor pest problems for a longer period of time than most other states. Most pests typically have a seasonality, or time of the year, where they invade homes more frequently, and here in Oklahoma, ticks are no different.
Ticks are usually most active during spring and summer when nymphs hatch from their eggs. They become active again during fall when pests such as rats, mice, raccoons, and other wildlife creatures start invading homes for food and shelter. However, ticks can be a problem in your home or property no matter what season it is, especially for homes with other underlying pest problems.
With our year-round mild temperatures, we must make sure we are aware of the threats that ticks pose to our homes and families. Ticks are common carriers of a variety of diseases, such as Lyme disease, rickettsiosis, and anaplasmosis, and have also been known to cause allergic reactions in some people, which can be a major risk to your health.
Steps to Take to Prevent Ticks
It is important to take steps to prevent ticks now, before they have a chance to become a huge problem when spring and summer arrive.
Ticks don't prefer dry, hot locations. They would much rather hide in the shade of trees, thick brush, and tall grass where more warm-blooded creatures are likely to be available. Cutting your grass short and trimming any thick foliage or tree branches away from your property can help deter ticks. Equip your pets with tick and flea-proof collars. The most frequent way ticks get into homes and onto properties is by coming in with a larger, warm-blooded animal. By repelling ticks from your pets with flea and tick collars, you give ticks fewer opportunities to reach your home. By pest-proofing your home from other pests, such as squirrels, mice, or opossums, you also reduce the chance that ticks will enter your home. Rodents are often the reason ticks get into homes in the first place. Sealing any cracks or crevices along your exterior wall, foundation, windows, and doors can go a long way toward keeping rodents and ticks out. Check yourself and your pets for ticks after returning from an outdoor walk in the woods. Wearing long-sleeved clothing is a good preventative step to take to make sure you aren't bitten and inadvertently bring in a traveler.
How to Rid Your Home and Property of a Tick Problem
Solving tick problems can often seem like you're fighting a losing battle. However, when you contact a professional pest control team to aid you in your quest to eradicate pests from your property, it's a battle you can be certain to win.
It's never too late to contact Montgomery Exterminating with your pest problems. We are committed to keeping you and your home protected from ticks with our tick control services. Contact Montgomery Exterminating to learn more about all the services we can offer.