Why Commercial Pest Control Is A Must
February 15, 2018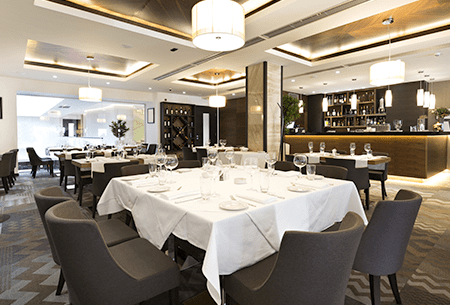 Regardless of whether you run an office, retail store, or restaurant – you need commercial pest control. Imagine for a moment some of the pest issues you may have had in your home, maybe you had a few mice or ants in the kitchen. You probably called Montgomery Exterminating and it was taken care of quickly, no big deal right? But now imagine what would happen if you had those same problems in your business!
Most people can handle a few ants outside their homes but when pests decide to invade a business, you must address these issues quickly – especially if you have a restaurant! Problems with pests in regulated industries such as restaurants can literally shut your business down. Even in retail stores or offices, which aren't necessarily regulated for pest control requirements, customers and employees will not want to come in when there are bugs, rodents, or other pests crawling about.
It doesn't matter if you're running a restaurant, grocery store, movie theater, doctor's office, or a retail shop. One thing all of these places have in common is that they're all subject to criticism on social media platforms. If that hypothetical restaurant doesn't live up to our expectations, we might tweet about just how unhappy we were with the cleanliness of the establishment. "Yelpers" have a drastic effect on the level of business an eatery my see throughout the year. Most of us have looked up reviews for a restaurant before going out to eat, but how many people have researched the other examples given? In this world where over 92% of the population has access to the internet, we need to understand that our businesses are always under direct criticism.
Owning and/or running your own business is already difficult enough. Chances are, you need to worry about the way the place looks and what kind of service your employees are providing to your customers or clients. You need not worry about the pests and rodents plaguing the area during each particular season. Signing up for an extended pest protection plan with Montgomery Exterminating will help ensure that pests are the last of your worries. Don't make it easy for social media to bring down your business and protect yourself today. Remember: a good reputation is difficult to gain and easy to lose.