Why It's Never Too Late For Professional Rodent Elimination
November 21, 2018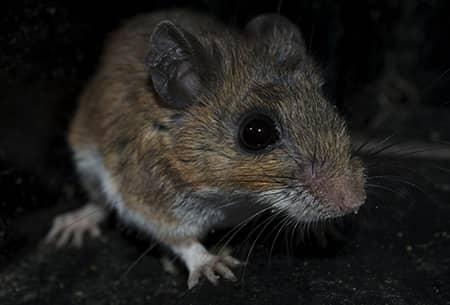 Rodents have made a name for themselves due to their ability to destroy homes--to the extent that even popular Hollywood films portray characters destroying their own living areas to deal with rodents. Old ladies firing guns comically at them, or brothers going to the extent of destroying their own inherited house just because of a single pesky mouse. Now, we do not suggest going to any of these over-dramatized ends to handle any rodent infestation you may have, but we do suggest you hear us out on why rodent prevention is so very important.
Why Rodents Belong Outside
Having a rodent in your home is like having the worst roommate. But, instead of dirty plates left in the kitchen, socks thrown about, and empty toilet paper rolls, they're much worse. When rodents leave a mess, often times it ends up inside your walls. And cleaning up dirty socks from your bathroom is a lot easier than cleaning fecal matter inside your walls. Along with making messes, rodents are also known for their ability to destroy your property: holes chewed through walls, broken gutters, missing shingles, torn up insulation, and even severed wires. The most concerning is that last one. Severed wires don't just raise the threat of an electrical fire, but also the threat of a massive electrical repair bill. If you aren't convinced that rodents are worse than the worst of roommates, consider this. Mice and rats scavenge through your food, but not before taking a walk through all the bacteria-laden filth found around your home. This poses a major threat to your health as rats and mice are also known carriers of parasites and dangerous diseases.
Prevention is Key
When it comes to dealing with rodents, rule number one is to stop them before they invade. If your home does not fit their needs, they may just pass by without a second thought. However, if your home provides what they need, along with a way in, then all it takes is a hop, skip, and a jump, and you are stuck with unwanted guests. Consider these prevention tips when excluding rodents from your home this fall and winter.
Inspect your foundation walls for cracks or holes. Repair larger openings, and fill in smaller ones with a caulking gun.
Clear your property of possible rodent hiding hotspots. These areas include piles of clutter, debris, wood piles, etc.
Sanitation is extremely important, especially in areas we usually don't clean, such as beneath stoves, refrigerators, and other large appliances where rats and mice love to hide.
Store all food away in heavy-duty air-tight containers. The less food rodents have access to, the less likely they will stay in your home if they do manage to make it past your walls.
If Rodents Get Inside
If prevention steps fail or you already have a rodent infestation, call a professional. Keeping rodents out is a thousand times easier than dealing with an infestation. For help dealing with rodent infestations, call Montgomery Exterminating and find the peace that comes with a rodent free home.