Why Retail Stores Need Pest Control
April 30, 2018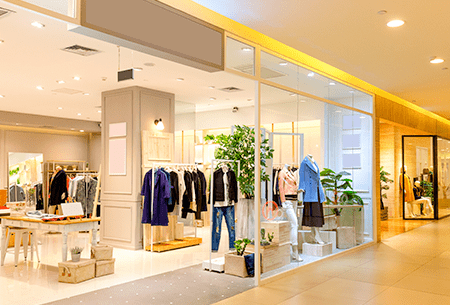 We see brick and mortar stores closing every day, from giant retailers to mom-and-pop establishments. To fight against the online shopping market, retailers must up their game and have to be competitive. There is nothing that can make you lose your competitive edge faster than a pest infestation. From ruining your inventory to garnering a negative reputation, unwanted pests can be detrimental to a retailer's success. The most common pests to plague retail stores in the Tulsa area are mice, spiders, and termites. As you can imagine, each of these pests can cause their own set of problems.
Mice like to chew through everything from wires to clothing. They also leave their droppings behind and urinate wherever they walk. This can damage inventory making it completely unusable. Mice also carry diseases from salmonella to hantavirus. Some spiders can be relatively harmless, but their webs and eggs hanging around your store don't scream clean and friendly. Other spiders can be deadly, and you certainly wouldn't want a customer to be bitten by one. Termites, of course, destroy wood which means that if you get an infestation in your building, you can potentially lose your building or at least must shut down for a period while you deal with costly repairs. Customers wouldn't likely see termites, but if they see spiders and mice they are sure to not return to your establishment. Worse than that, with this age of social media, one negative post that garners a lot of attention can destroy your retail establishment's reputation.
Having a commercial pest control plan in place for your Tulsa, OK business can mean the difference between survival and going under. The professionals at Montgomery Exterminating are experts at commercial pest control. We know that the reputation of your business is important to you and will work discretely to help assess your problem and come up with a solution. We guarantee our work and will establish a pest control plan that is ideal for your particular business needs. By having a year-round pest control plan in place that can include monthly service calls you avoid the problems of pests getting into your establishment in the first place. A bit of prevention can go a long way in protecting the reputation of your business.