Why Termite Prevention Is Vital In Oklahoma
June 28, 2018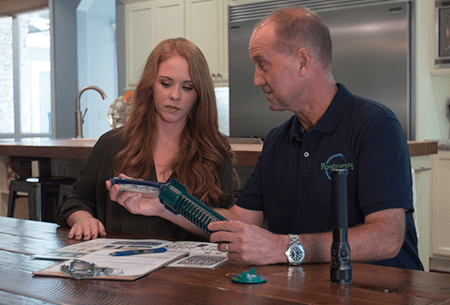 In Oklahoma, the termites we see infesting homes and businesses are subterranean termites. These are the worst type of termites in the United States. The cost of subterranean termite damage annually in the U.S. is in the billions, while all other termite damage is in the hundreds of millions. If you own property in Oklahoma, it is important to have ongoing, always active termite protection. If you have not yet made this investment, here are a few things you should know.
Subterranean termites don't make it easy to detect them when they come to feed. The signs they give are subtle and difficult to see. But, if you're diligent and willing to get a little dirty, you might see termite signs before your property is extensively damaged.
Subterranean termites establish shelter tubes to go from the ground to the wood of your property, assuming you don't have wood that touches the soil. Where wood touches the soil, termites can go right up inside without revealing themselves. When they must climb a hard surface to get to wood, you may be able to see their tubes. Climb under your deck, porch, patio or other structures, to examine your foundation wall with a flashlight. Look behind shrubs, bushes, and other ornamentals to examine every inch of your foundation, all the way around your structures. If you have a crawl space, get into it and examine the cement blocks, both outside and inside the piers. Shelter tubes can be as thin as the width of a pencil, so look closely.
Sometimes, you can detect termites by checking other wood items in your yard, items such as stumps, logs, railroad ties, flower bed borders, etc. Termite workers don't like the light, so you'll have to examine these objects at night or chop into them to see what's inside. But, bear in mind that termites won't just feed on that stump or log. They're sure to be feeding on your property at the same time. Termite workers don't focus on a single wood source. They continue to search for more food options even as they feed on one that has been found.
You may be able to detect subterranean termites by uncovering termite swarmers. These are black termites with long white wings. Since swarmers like the light, they may be found near the surface of the ground or right underneath a food source such as mulch, leaves, or other organic debris. Do routine checks for activity.
Since subterranean termites are so secretive, professionals are starting to turn to revolutionary termite control products such as the Sentricon® System with Always Active™ to detect and eliminate them. Sentricon® with Always Active™ bait stations help professionals easily detect the presence of termites. But, more than this, they immediately use worker termites against their own colonies, often resolving the termite problem before your technician checks your stations.
For more information about Sentricon® with Always Active™ or to establish protection for your Oklahoma property, give us a call today!