Why Tick Dangers Should Be Taken Seriously
January 25, 2018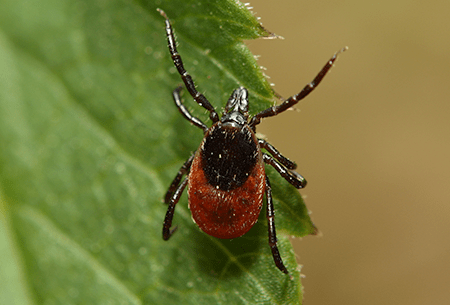 Ticks are one of the few pests that are associated with lifelong medical issues. While a black widow spider may cause you intense pain and send you to the hospital for a bit, it is only for a night. Once the threat has passed, you can leave it behind you. When rodents invade your home, they can leave illness-causing pathogens until you finally call an exterminator and get rid of these pests. But, once they're gone, they're gone. When ticks bite, it isn't tormenting at all. In fact, you're not likely to even know that you've been bitten--and that isn't a good thing. Illnesses, like Lyme disease, can stay in your body for the rest of your life. And chronic symptoms of Lyme diseases are often mistaken for other serious illnesses such as fibromyalgia, multiple sclerosis, rheumatoid arthritis, ALS, Parkinson's disease, depression, and Alzheimer's. This is not a disease you want to have misdiagnosed.
Detection Is Key
When caught early, Lyme disease is curable but there is no cure for chronic Lyme disease. If you find a deer tick feeding on you, or notice a bulls-eye rash, these should not be taken lightly. Seek immediate medical attention and bring the tick in with you when you go to your appointment.
The Problem Of Deer Ticks
Deer ticks are extremely hard to see, especially deer ticks that have not reached their adult stage of development. A full-grown deer tick will not be much larger than 2.6 mm. For this reason, a single mouse can have as many as 100 deer ticks on it.

Since deer ticks are able to use mice as hosts, studies have shown a significant link between mice populations and the spread of Lyme disease. This is a link that is often missed by homeowners.

Deer ticks can use birds as hosts. If you have bird feeders in your yard, you may be inviting a deer tick infestation.

Deer ticks in Oklahoma are a growing threat.
Deer ticks and Lyme disease are not the only tick threats in our service area. We also treat homes and businesses for brown dog ticks, which are linked to Rocky Mountain spotted fever and other human-spread pathogens. While pet owners are more at risk for a tick infestation, ticks can infest any property.
If you see ticks in or around your Oklahoma home or business, reach out to Montgomery Exterminating. We offer industry-leading flea and tick solutions in Oklahoma.