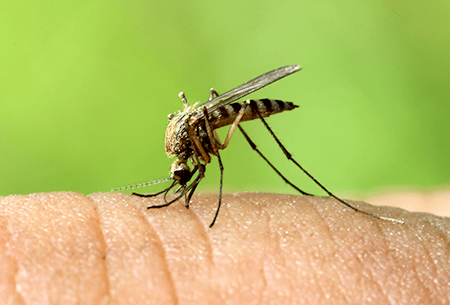 Mosquitoes: True Threat Or Simple Nuisance
Posted in: Mosquitoes,
For a very long time, we looked at mosquitoes as little more than a nuisance. We heard about scary mosquito-borne illnesses in foreign places – maybe something about malaria or dengue fever in Africa or yellow fever or Zika virus in South America, but that's not something we worried about here in Tulsa. Flash forward to the here and now and we have learned much more about mosquito-borne illness and those that affect us here in our region. What was once a simple nuisance has transformed into a true heath threat. However, there are many things homeowners can do to protect themselves from mosquitoes.
Read More >>