Collinsville, OK Pest Control
Protecting Collinsville Homes & Businesses Since 1989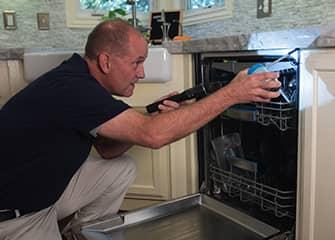 Collinsville, Oklahoma is a great place to live, work, and play. And to help protect the quality of life in Collinsville, the family-owned and operated pest control company, Montgomery Exterminating, offers industry-leading, modern pest control services. We have offered exceptional pest control services since 1989 with a wide variety of quality, affordable pest control services, including home pest control, termite control, outdoor living, rodent control, mosquito control, gopher and mole control, commercial pest control, and flea and tick control. Get in touch with Montgomery Exterminating today to learn more about our pest control options and why they are the best solution to your residential or commercial property's pest control problems.
Residential Pest Control In Collinsville, OK
To put into place the most comprehensive plan to protect your Collinsville home from pests, trust Montgomery Exterminating, Oklahoma's pest control experts. Our experts have developed solutions, which are specific to our area, and we are proud to provide the services needed to get rid of pests and keep them from returning to cause problems for you and your family. For a long-term solution to your home's pest problems, choose one of our three quality, year-round residential pest control plans. Our most inclusive plan is our Home Gold plan. It includes coverage for over 20 pests, service every month, exterior services every visit, interior service upon request, cobweb removal, seasonal mosquito reduction, seasonal outdoor flea and tick control, and termite control through the Sentricon® System with Always Active™. And of course, guaranteed protection. Our other quality pest control plans include:
Home Bronze: This plan offers coverage for over 20 pests, service every month, exterior service every visit, interior service upon request, cobweb removal, and guaranteed protection.

Home Silver: This plan has everything that the above Home Bronze plan has, plus the added benefit of termite control through the Sentricon® System with Always Active™.
Contact Montgomery Exterminating today to get started protecting your home, family, and property from common, area pests and the problems they introduce.
Tips To Avoid Fleas & Ticks In Collinsville, OK
While fleas and ticks are very different pests, these two species have a few things in common; they bite, they are parasitic, they feed on the blood of people and animals, they spread diseases and other parasites, and they are difficult to control. To help avoid problems with both fleas and ticks on your Collinsville property and in your home we offer the following tips:
Keep your lawn cut short and keep bushes and shrubs from becoming overgrown.

Trim back wooded areas away from your property line.

Remove wild bird and animal feeders from your property.

Make sure that your pets are being treated with a tick and flea preventative, under the guidance of their veterinarian.

Regularly vacuum your home's floors, especially in areas where your pets spend a lot of time and regularly wash your pet's bedding.
At Montgomery Exterminating we can reduce flea and tick populations on your property through our effective flea and tick control services. This service includes an inspection, indoor and outdoor flea treatment, and tick treatment. To learn more about protecting your family and friends from parasitic fleas and ticks, get in touch with us today.
Commercial Pest Control In Collinsville, OK
At Montgomery Exterminating, we are pleased to offer customized solutions to control pests in a wide variety of Oklahoma businesses, including shopping centers, restaurants, warehouses, office buildings, schools, hospitals, and more. All of our highly trained and dedicated professionals are committed to solving your facility's pest problems and exceeding your specific industry's regulations. Trust our over-70 years of combined experience to provide you and your business with the effective pest management tools needed to maintain a pest-free commercial facility. By partnering with Montgomery Exterminating you can prevent the following negative consequences from occurring because of a pest infestation:
Valuable equipment and inventory being damaged.

The structural integrity of your facility being damaged.

Electrical fires and water damage.

Your employee's morale being lowered.

Customers being scared away.

Loss of revenue.

Your business's hard-earned reputation being damaged.
How To Avoid Termite Damage In Collinsville, OK
When it comes to termites, the unfortunate truth is that an infestation can happen to any homeowner, and the damage termites cause can become quite extensive and expensive to repair. Furthermore, termite damage is not something typically covered by homeowners insurance. The best way to avoid termite damage in your Collinsville home is to partner with Montgomery Exterminating and put into place one of our year-round pest control plans that include year-round termite control through the installation of Sentricon® with Always Active™. Sentricon® with Always Active™ is a highly effective, eco-friendly solution to termite problems. This system not only works to completely eliminate current problems you may be experiencing with termites but remains in place to prevent future problems as well. Our termite control process includes an inspection, the installation of Sentricon® with Always Active™ stations around your property, and the continuous monitoring of the bait stations to detect termite activity, and the replenishing of bait stations if needed. These termite services can be put in place on their own or can be accomplished through the implementation of our Home Gold or Home Silver, year-round residential pest control plans. These plans offer a comprehensive solution to common household insects—and wood-damaging termites. To learn more about avoiding termite damage with the help of the pest control experts found at Montgomery Exterminating, give us a call today.
Schedule Your Free Estimate
Complete the form below to schedule your no obligation inspection
Montgomery Exterminating Blog
Read the latest blog posts for more information about pests in Oklahoma.