Montgomery Exterminating Prevents Pests
From Taking Over Your Home
Family is important to us. We know it is to you too. Let us help you protect them and your home from pests that introduce health and safety risks, as well as from ones that destroy property. Montgomery Exterminating has developed home pest control plans specifically for homes in Tulsa and surrounding areas. When you contact our locally owned and family operated pest control company, you can count on our team to get rid of insects and rodents, and prevent pests from becoming a problem later on.
As Oklahoma natives, we know the pests that cause problems for local homeowners, and we are skilled in the treatments that take care of those pests most effectively. Because no two homes experience exactly the same pest problems, we offer a wide variety of services to meet your individual needs. Along with general home pest control, we also provide mosquito control, termite control, rodent control, gopher and mole services, flea and tick control, and outdoor living services.
If you've been having pests issues and aren't sure what to do about them, turn to Montgomery Exterminating. We will meet your pest control needs with a customized service plan that focuses on elimination and prevention for long-term success.
Montgomery Exterminating creates a barrier around your home to keep bugs out! Our year-round home pest control and prevention plan is focused on the exterior of your home unless you need attention to a pest problem inside.
Service Every Month
Exterior Service Every Visit
Interior Service Upon Request
Cobweb Removal (within reach)
Guaranteed Protection
Protection for the following pests: American Cockroaches, Oriental Cockroaches, Crazy Ants, Argentine Ants, Carpenter Ants, Acrobat Ants, Pavement Ants, Brown Grass Spiders, Wolf Spiders, All Outdoor Spiders, Boxelder Bugs, Crickets, Centipedes, Millipedes, Earwigs, Clover Mites, Beetles, Hornets, Scorpions, and Mice.
CALL US TODAY ABOUT OUR ADDITIONAL SERVICES, INCLUDING:
* Termite Inspections

* Termite treatment featuring the eco-friendly Sentricon® System

* Seasonal Mosquito Reduction

* Outdoor Flea & Tick Control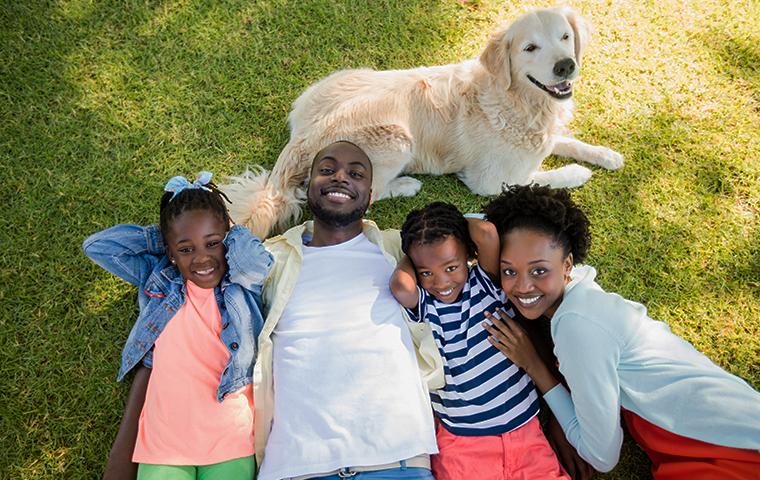 KEEP YOUR FAMILY AND PETS PEST-FREE!
Interior Pest Services
Though our treatment visits are primarily focused on the outside of your home and property, we will treat the interior if a pest problem arises. And of course, during our initial service visit, we conduct a thorough inspection of your home, including the inside. Any pests discovered at that time will be eliminated.
Exterior Pest Services
At ME, our focus is on preventing pests from getting inside. That's why your pest control technician will focus the majority of his efforts on the exterior of your home. While every home is unique and requires a custom prevention strategy, the diagram below shows the areas we treat during every service.
Zone 1
Montgomery Exterminating will focus treatment on the exterior of your structure including walls, windows, doors, access points, and more. Any accessible cobwebs will also be removed.
Zone 2
We'll move on from Zone 1 to treat the perimeter of the house including landscaping elements, porches and patios, air conditioning units, generators, etc.
Zone 3
After completing Zones 1 and 2, Montgomery Exterminating will treat the property, up to 30 feet from the house. Fences, pools, wood piles, and other pest harborages will be addressed.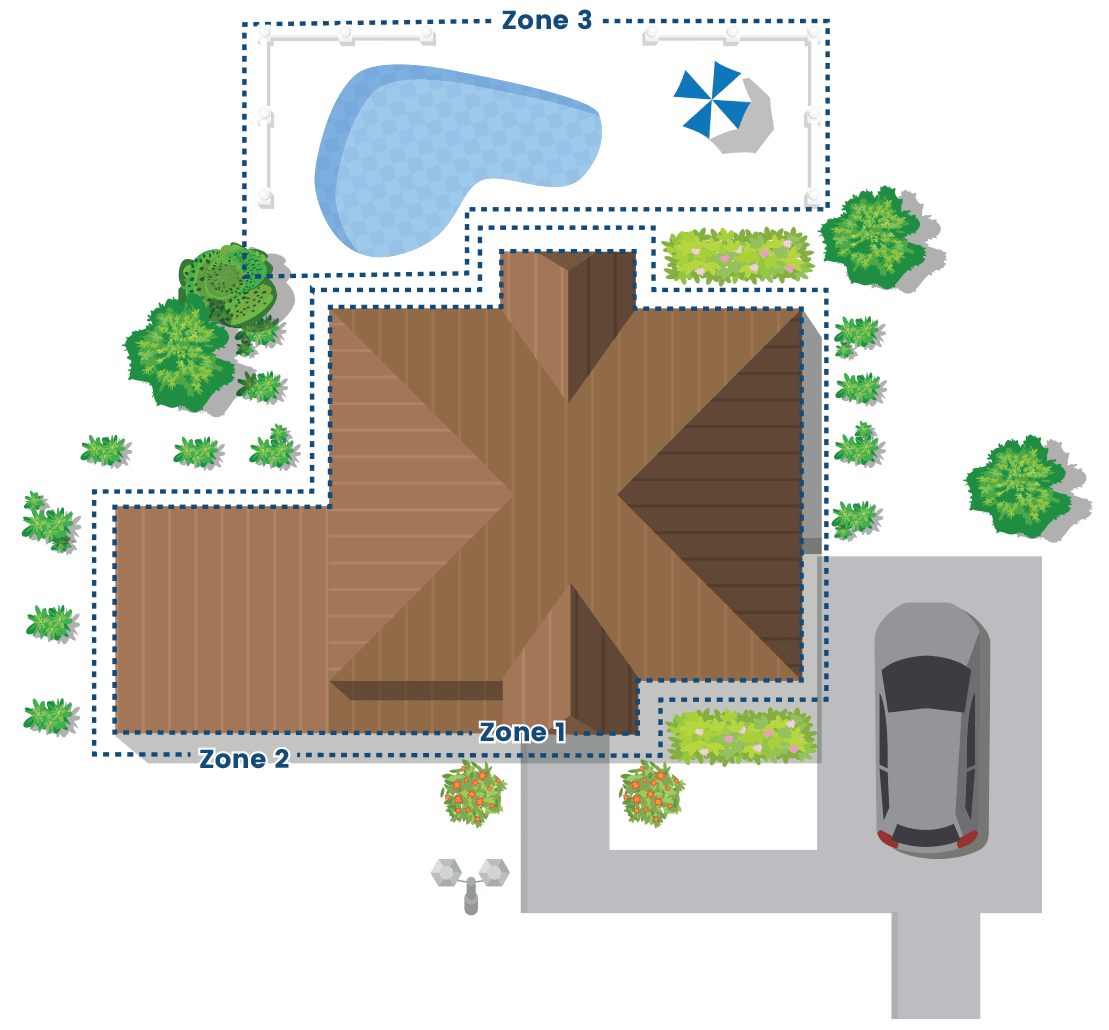 Schedule Your Free Estimate
Complete the form below to schedule your no obligation inspection
Montgomery Exterminating Blog
Read the latest blog posts for more information about pests in Oklahoma.