Inola, OK Pest Control
Protecting Inola Homes & Businesses Since 1989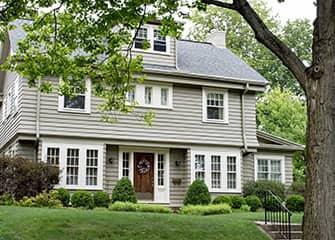 Located in Rogers County, Oklahoma, is the growing town of Inola. Known as "The Hay Capital of the World," Inola is a fast-growing community, home to friendly people, great neighborhoods, and thriving businesses. To protect the residents of Inola from the many pests that also live in Rogers County, the pest experts at Montgomery Exterminating offer exceptional and affordable pest control services. We have been in the business of pests since 1989, and we have a deep commitment to our customers and to the pest control industry as a whole. Get in touch with us to learn more about our pest control options, and start protecting your Inola property from insects, rodents, and more.
Residential Pest Control In Inola, OK
Year-round pest control is the best way to protect your home and family from potentially dangerous, damaging, and annoying pests. Montgomery Exterminators offers proactive residential pest control plans to keep your Oklahoma home free of pests throughout the entire year.

Our most comprehensive plan is our Home Gold plan.

Home Gold offers:
Protection against over 20 pests.

Service every month.

Exterior service every visit.

Interior service upon request.

Termite control, featuring the Sentricon® System with Always Active™.

Information about the benefits of seasonal mosquito reduction and seasonal outdoor flea and tick control.
To get your questions answered about our pest control plans, and to learn which plan is the right choice for your home, contact Montgomery Exterminating.
Don't Let Gophers And Moles Ruin Your Inola, OK Property
Both moles and gophers are frustrating pests to deal with. They are difficult to eliminate and can cause significant damage to lawns and outdoor landscaping located in Inola, Oklahoma.
Gophers feed on grass, roots, and bulbs causing damage and plant death.

Moles tunnel underneath the ground, searching for earthworms, creating small cave-ins, killing your grass, and damaging flowers and other landscaping.
To eliminate gopher and mole activity, and to protect lawns, Montgomery Exterminating provides effective gopher and mole control services.
This service includes:
A thorough inspection.

The removal of the gophers and moles, using baits or other techniques.

A follow-up visit to make sure the infestation has been completely eliminated.
Choose our monthly service option to keep these critters at bay throughout the entire year. To get rid of destructive moles or gophers from your property, contact Montgomery Exterminating.
Commercial Pest Control In Inola, OK
To ensure that your Inola commercial property does not become home to a wide variety of pests that can damage your facility, product, equipment, and reputation, partner with the family-owned and operated Montgomery Exterminating.

We are proud to offer the customized, long-term solutions needed to control pests in a wide variety of industries. Our professionals are committed to solving your facility's pest problems and surpassing specific industry regulations and your expectations.

Additional benefits of choosing us for your commercial pest control needs include:
Over 70 years of combined industry experience.

Outstanding customer service.

Technicians that are trained throughout the year.

Delivery of modern and effective pest management solutions.
Contact us to learn more about implementing a commercial pest control service into your Tulsa-area business.
Guide To Minimizing Mosquito Exposure In Inola, OK
The best way to protect yourself and your family from being bitten and annoyed by disease-spreading mosquitoes is to eliminate attractants from your property.

A few things to try:
Eliminate areas of standing water from your property.

Store items like buckets, wading pools, and wheelbarrows upside down when not in use.

If there is a pool on your property, ensure that it is properly maintained.

Regularly clean-out gutters.

Remove areas of overgrown vegetation from your property.

Keep your lawn cut short.
In addition to making your property as unappealing as possible to mosquitoes, put into place a seasonal mosquito control service from Montgomery Exterminating. Our seasonal service begins in May and continues monthly through September, during the peak season of activity for mosquitoes. This service can be completed on its own or as part of our Outdoor Living Program. To learn more about limiting mosquito exposure on your Inola property, reach out to us.
Schedule Your Free Estimate
Complete the form below to schedule your no obligation inspection
Montgomery Exterminating Blog
Read the latest blog posts for more information about pests in Oklahoma.