Signs Of Cockroaches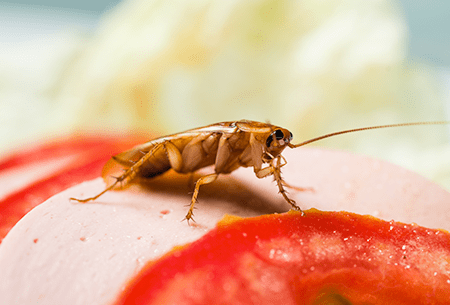 When it comes to competition, there are few industries that are as competitive as the restaurant industry. We're not talking about McDonald's and Burger King, which have restaurants that are often so close to each other, they compete with themselves; we're talking about all restaurants. If your specialty is steak, you can bet there are 5 restaurants near yours claiming they have better steak than yours. If you offer an atmosphere for kids, your competition is looking to convince their customers that they're more fun than you are. Image is the foundation for any successful restaurant--and nothing can negatively impact your image like cockroaches.
When cockroaches find their way into a restaurant, it is an instant nightmare. Here are some of the ways you can expect cockroaches to become a problem for your business, and your bottom line:
They demoralize employees. No one likes working in an environment that has cockroaches, but the damage goes beyond simply being annoyed. When employees are demoralized they don't work as hard, and they complain. Neither of these is helpful for the growth of your business.
They go where they want, when they want--even out into the dining area. If you're hoping they're going to stay in the kitchen, you will be disappointed. Cockroaches are highly mobile. These insects are able to scale walls, walk across ceilings, and compact their bodies to squeeze through gaps half their width. It is only a matter of time before they make an appearance where customers can see them.
They get into areas of stored food and walk around on food prep surfaces and dishes. Not only does this create the potential for employees and customers to become sick, it is a health code violation that can lead to penalties and even a closure of business.
When cockroaches make employees sick, it leads to an increase in absenteeism. Scheduling is hard enough without this added frustration.
When customers get sick, it can hurt your business in several ways. Customers that get sick tend to run to social media to vent their frustration. They also leave bad reviews. Both of these can deter new customers from trying your restaurant. Bad reviews can also alert government health inspectors and lead to an audit. Then, of course, there is always the potential for a local news agency to see a bad review and work to put your restaurant on their dirty dining list. That is a hard publicity problem to deal with.
These are just some of the many ways cockroaches negatively impact restaurants. The goal of this article isn't to tell you what you already know. We want to give you the information you need to minimize this negative impact.
Cockroach Prevention Tips
Trash management plays a big role in cockroach prevention. Before those cockroaches come into your restaurant, they come up close to your exterior walls. If you have open trash cans or a dumpster near your business, it should be moved away from your perimeter. It is also important to remove trash from inside the restaurant every day before closing and remove trash from your property each week. The smell of trash can lure cockroaches from quite a distance. And, when cockroaches come near your walls, they're going to search for a way to get in.
Reducing attractants is the first step in roach prevention.
While the removal of trash is key, it is also important to keep trash receptacles clean. Routine cleaning can make a big difference in cockroach populations.
Make sure all food is stored and protected before closing.
Make sure everything is clean before closing. Cockroaches prefer bacteria-laden environments.
Inspect exterior walls and fill any potential entry points. It won't matter how much you do to exterminate cockroaches that get in if they continue to get in.
Partner with a commercial pest control company for assistance with Integrated Pest Management. Cockroach control is extremely difficult, or impossible, without an education in pest control protocols.
If you own or manage a restaurant in Oklahoma, find out if you're in our service area. Montgomery Exterminating doesn't just do exterminations, we also provide industry-leading pest management service for commercial and residential customers. Find out why more and more businesses are turning to Montgomery Exterminating for state-of-the-art solutions for their pest control need. We look forward to serving you.