Mosquito Bites Are Annoying.
They're Also Dangerous.
Statistics from www.ok.gov show that in 2016 there were several cases of West Nile Virus reported in Oklahoma across many counties including Tulsa. A serious mosquito-borne disease, it's not the only one transmitted by mosquitoes. Thankfully, there have still not been any confirmed cases of local Zika virus in our state but the risk is there.
In addition to the health threat these biting pests pose, mosquitoes are annoying and often drive people indoors and away from their outdoor living spaces when they should be taking advantage of the warm weather. If you've had enough of mosquitoes and their bites and are ready to take back your yard, contact Montgomery Exterminating to get started on our pest control services in Tulsa and the surrounding areas.!
Reduce Mosquito Activity With Help From ME
While our team of mosquito control professionals cannot completely eliminate mosquitoes on your property, we can significantly reduce their numbers so you can enjoy activities outside. Our seasonal mosquito treatments start as early as May and continue monthly through September, in other words while mosquito activity is at its peak.
Seasonal Mosquito Treatments
Inspection
We'll start with a thorough inspection of the property to identify areas where mosquitoes breed and where they rest.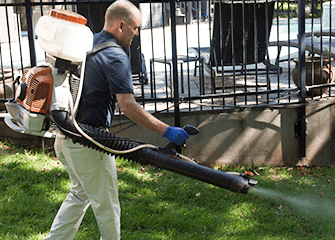 Initial Treatment
We'll kill adult mosquito by treating shrubs, bushes, and other landscaping as well as fence lines, decking and other resting spots. We'll also address breeding sites.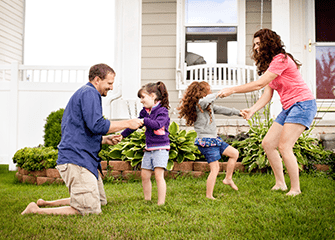 We'll Keep Them Away
Enjoy your deck, patio and other outdoor living space knowing that we'll be back every month during mosquito season to keep these biting pests away!
Bundle Your Mosquito Control And Save!
Did you know Montgomery Exterminating offers homeowners pest control programs that include seasonal mosquito treatments and year-round protection from common household pests? With Montgomery Exterminating's Outdoor Living Program, you can say goodbye to mosquitoes, ticks, outdoor spiders, and other outdoor pests!
Starting at
$75/month*
Enjoy all the benefits of Bronze program with the added benefit of coverage for your outdoor living space during the warmest months of the year, May through September.
Designed to eliminate mosquitoes and other pests that tend to drive you indoors, this pest control solution targets mosquitoes, ticks, fleas, and spiders.
Includes:
Seasonal Mosquito Treatments
Exterior Flea & Tick Control
Exterior Spider Control
One-Time Mosquito Treatments For Outdoor Events
Whether you're planning a backyard wedding, company picnic, or other outdoor event, Montgomery Exterminating is ready to help prevent mosquitoes from carrying your family, friends, or employees away! We'll come out 24 -48 hours prior to the big day to apply a one-time mosquito treatment to the site. Our application dries quickly and does not leave behind odor or visible residue. Your venue will look great and best of all, and the treatment will stop mosquitoes and their annoying buzzing from ruining your big day!
Mosquito Control FAQs
Why are mosquitoes such a big problem for Tulsa-area homes?
While mosquito season in the Tulsa area typically begins around May, they make up for time quickly in terms of the nuisance they can cause. Between their persistent buzzing or their itchy, painful bites, mosquitoes are a pest no one enjoys having to endure when they step outside. Beyond the nuisance factor they bring, mosquitoes can also be host to a number of diseases and viruses including West Nile, Zika, various types of encephalitis, and worse. The best bet to minimize the risk for getting bitten by mosquitoes is through comprehensive ongoing pest management from a licensed provider.
What attracts mosquitoes?
Mosquitoes are primarily attracted to properties with sources of standing water that they can use as breeding grounds. Individually, certain factors can also attract mosquitoes to certain people, including apparel, alcohol intake, and carbon dioxide emitted while breathing.
How can I minimize mosquitoes around my home?
While mosquitoes can seem unavoidable in the summer, there are a number of simple steps homeowners can take to minimize their risk of attracting mosquitoes. Here are some tips you should use to make your Tulsa-area property as unappealing as possible to these buzzing, biting pests:
Eliminate any sources of standing water around your property that could serve as a potential breeding pool for mosquitoes.

Keep your yard clear of any toys or clutter that could create opportunities for water to build up, such as after rain.

Mow your lawn frequently to minimize the amount of moisture allowed to build up on the grass.

Repair holes in your outdoor screens to prevent mosquitoes being able to get to you.

Frequently run and clean fixed water sources like pools, fountains, planters, birdbaths, flower pots, etc.

Take out the trash and keep exterior receptacles clean, as they can build up water over time.
As always, the best way to prevent a mosquito problem is to face it head-on by employing ongoing proactive treatments that not only eliminate existing mosquitoes around your yard but also prevent new ones from taking their place. For that, you need the expertise that only Montgomery can provide.
For more information about mosquitoes, check out our blog. For specific information about services for your area, check out Where We Service.
Schedule Your Free Estimate
Complete the form below to schedule your no obligation inspection
Montgomery Exterminating Blog
Read the latest blog posts for more information about pests in Oklahoma.